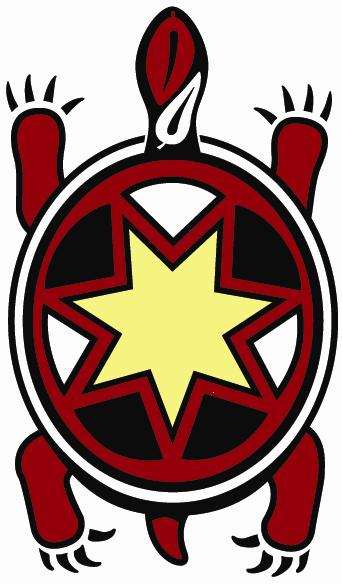 About the Turtle:
CEC's logo is of a turtle, signifying longevity.
The colors in the logo are red, black, yellow and white, which are the traditional core colors of the Cherokee since ancient times.
The head of the turtle is comprised of leaves from traditional medicinal plants used in sacred healing processes of the Cherokee.
On the back of the turtle is the seven-pointed star, signifying the seven clans of the Cherokee.