Cherokee Elder Care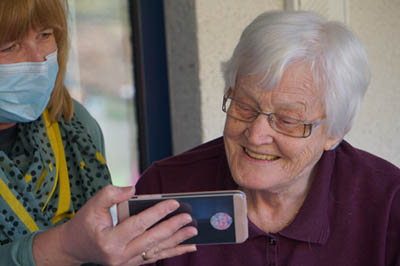 Keeping pace with today's health care needs!
CEC is committed to helping elders be as healthy as possible for as long as possible. Our goal is to help participants remain safely in their home and the community for as long as it is medically and socially feasible. Cherokee Elder Care (CEC) is a Program of All-Inclusive Care for the Elderly (PACE). This Model of care is based on the successful On Lok program in San Francisco. CEC PACE is a different kind of health care program in that it offers a more personal way of receiving health care.
By focusing on each participant's unique medical needs, we arrange for doctors, nurses and other special medical personnel to provide care to our elders, as well as a place in which this care can be provided. If you would like to find out more, please call us at (918) 453-5554 and speak to our friendly staff.
---
Serving the Elderly for Over 10 Years
CEC became the first PACE to be sponsored by a Native American Tribe, and that is still true today. CEC is one of eleven rural PACE sites that are operational from the original twelve. Cherokee Nation Comprehensive Care Agency d.b.a. Cherokee Elder Care (CEC), was created by Legislative Act and accepted by the Cherokee Nation Tribal Council, February 17, 2004; The grand opening was held on April 24, 2008, and the first participants were enrolled on August 1, 2008. CEC opened with one Native American and one Non-Native as the first participants in Oklahoma.
---
Cherokee Elder Care is a long-term care option for anyone that meets the qualifications. Individuals do not have to be Native American to qualify.
For more information:
Talk to a CEC community education team member about enrollment qualifications!
Phone number: 918-453-5554
TTY/TTD: 711 or 1(800) 453-0353
Monday through Friday 8 am to 5 pm